Louise Abbott Real Estate
Real estate is one of the biggest investments most people make in their lifetime. The Solana Beach and North Coastal San Diego real estate market demands high levels of skill, proficiency and knowledge. Whether you are eager to buy your first home, sell, looking to invest or even relocate to the area it is important to become informed about the Solana Beach real estate market.

Buying a home is a very personal venture but it doesn't have to be intense. Looking for a home can be a fun and exciting occasion. It is a time of discovery and a time when people begin building their dream home in the wilds of their imagination. Selling a Solana Beach home can be just as advantageous. In a seller's market, sellers sometimes have the benefit of multiple offers above list price! Exceptional guidance is the key to providing people with a gratifying experience.

This complete online kit offers extensive information, tools, and expert advice to help you make knowledgeable decisions in all your Solana Beach real estate dealings. Learn about first time home buying, investment properties, how to make an offer, types of loans, mortgage rates, relocation assistance, preparing your home for sale, pricing your home properly, area schools, and additional buyer/seller tips.
Your Home could be here, call today, 858-755-8046!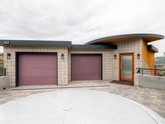 Contact Me
Please put your information into the fields below and I'll get back to you as soon as humanly possible. Thank you very much.